lockdown update
07th Apr 2020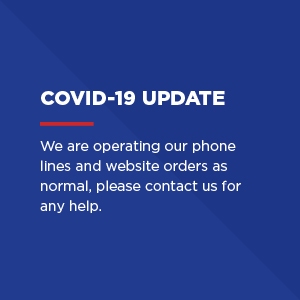 07/04/20 Update Two weeks in to the lockdown and things are going well. With the big national retailers like AO and Currys struggling with delivery slots, we're still running same day and next deliveries. Our website is a great resource for checking the stock available but I'm aware that it will show a significant number of items as unable to order. I'm working on it having a better refelection of our stock levels but if you'd like to call, I can usually offer a more detailed delivery date or even suggest an alternative for immediate delivery.

Michael, RMS



29/03/20

Well, after a first week of the lockdown, a little report of how RMS is coping. The shop is still closed and we can't expect that to change any time soon. We await government advise to update along with everyone else.
We've managed to get everything running from home with all calls diverted to mobile and our website. We can handle any queries and emergencies. Our website tends to reflect the stock available at our Preston warehouse, rather than the stock held in our store room. A phone call to check with us is no problem.
We're also continuing to run our home delivery service but have scaled back on installations where at all possible. The health and safety of our customers and our staff is of paramount importance to everyone right now. Amongst other jobs this week, we've delivered a washing machine to a customer who's old machine fell off its bearings, a fridge freezer that broke down with *a lot* of food in the freezer and a replacement TV to someone who accidentally broke the screen during an overzealous game of FIFA on the Playstation (we miss sport too!)
Everyone stay safe, and stay at home!
Michael, Bill, Pam and Logan